EmpowerU, Minnesota-Based Social-Emotional Learning Platform, Provides One-on-One Online Counseling to Thousands of K-12 Students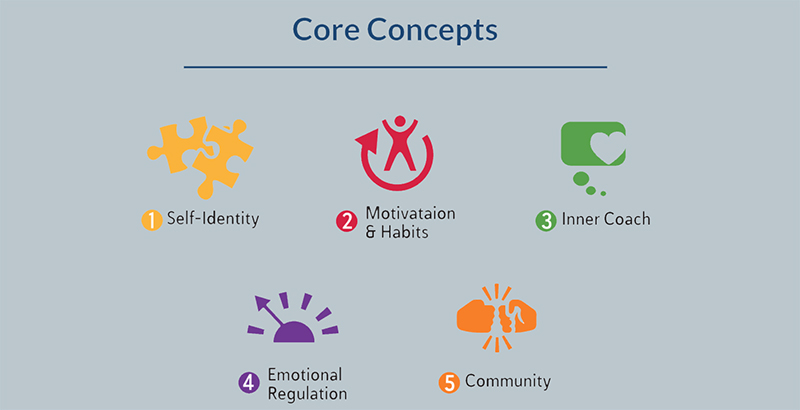 Get essential education news and commentary delivered straight to your inbox. Sign up here for The 74's daily newsletter.
Helping struggling students with social-emotional learning for 20 minutes a day, three times a week can have a dramatic impact on their confidence, mental health and academic engagement, says Katie Dorn, chief executive officer and co-founder of EmpowerU. It's a formula that originated as a pilot program in four Minnesota schools, and the 2018 startup is now delivering online counseling to thousands of students in multiple states — with plans for further expansion.
Created by Dorn and Abby Master, the current chief product officer, the Minneapolis-based program has 25 licensed therapists who work with students virtually, during school hours. Sessions combine 20 minutes of social-emotional learning and mental health lessons — rooted in CASEL and National Health Education standards — with one-to-one support. Students work through the lessons and connect with the therapist to discuss personal challenges and goals.
"If you don't have a real person, students know the difference," says Dorn, a licensed school counselor and therapist. "For students facing the barriers, evidence is saying this is important."
At the middle school level, the program is often delivered to all students as part of a health or advisory class. At the high school level, school staffers identify at-risk students and work to support their social-emotional learning, often during a flex period or study hall. An elementary school-level version is planned for late this year.
The curriculum focuses on five core concepts: self-identification and awareness, motivation and habits, inner coaching to help students manage critical thoughts, emotional regulation to aid students in understanding stress, and the importance of a supportive community.
Lilly, a Minneapolis 10th-grader, says EmpowerU helped her make personal changes by dealing with issues in small steps instead of throwing everything at her at once. "It also helped to talk about all of the different components to help you make change in depth so that you can really understand everything and get a better grasp on how to implement it into your daily life," she says.
EmpowerU provides progress reports updating staff on exactly what barriers and goals each student is working through. Those reports can help facilitate more meaningful conversations between school staff and students, Dorn says.
Morgan, a Minneapolis high school senior, says she was able to make improvements by learning how to cope with stress and anxiety. "They have always been a huge factor in my life and have caused me to miss out on countless opportunities and fun," she says. "Be learning strategies and activities that can help me through when I am having it has made my life a lot easier and better."
"How do we handle adversity, how do we handle when things aren't going as great?" asks Demondi Johnson, a counselor at Hopkins High School in Minnetonka, Minnesota. "I think EmpowerU has given our kids the tools to handle those situations when they come about."
Dorn and Master started building the program in 2015 and launched in four Minnesota schools in 2018: with Orono, Minnetonka, Eagan and MN Virtual Online high schools. Minnesota was the natural launching spot; Dorn was a high school counselor in the western suburbs of Minneapolis, opened a private practice as a therapist in the state and worked as adjunct faculty member in the Minneapolis-based Adler Graduate school.
Now with thousands of students in over 50 districts, the company has seen the most growth beyond Minnesota in Tennessee, Nebraska and Wisconsin. A recent infusion of $1 million in seed money, Dorn says, has enabled EmpowerU to plan a nationwide expansion. The company has received funding and grants from the St. Paul and Minneapolis venture capital firm Capita3, which supports women-led startups, as well as the nonprofit ECMC Group, which focuses on improving long-term education outcomes, GreatNorth Labs and the Minnesota Department of Employment and Economic Development.
The curriculum delivered with weekly coaching to a whole school averages $99 per student; 12 weeks of daily coaching averages $349 per student. These early interventions, Dorn says, can ensure students get back on track and don't end up needing more costly supports.
Get stories like these delivered straight to your inbox. Sign up for The 74 Newsletter