Peer-to-Peer Counseling Can Help Schools Address the Youth Mental Health Crisis
Malmon: By giving students opportunities to advocate for themselves and their peers, schools can build stronger and healthier communities.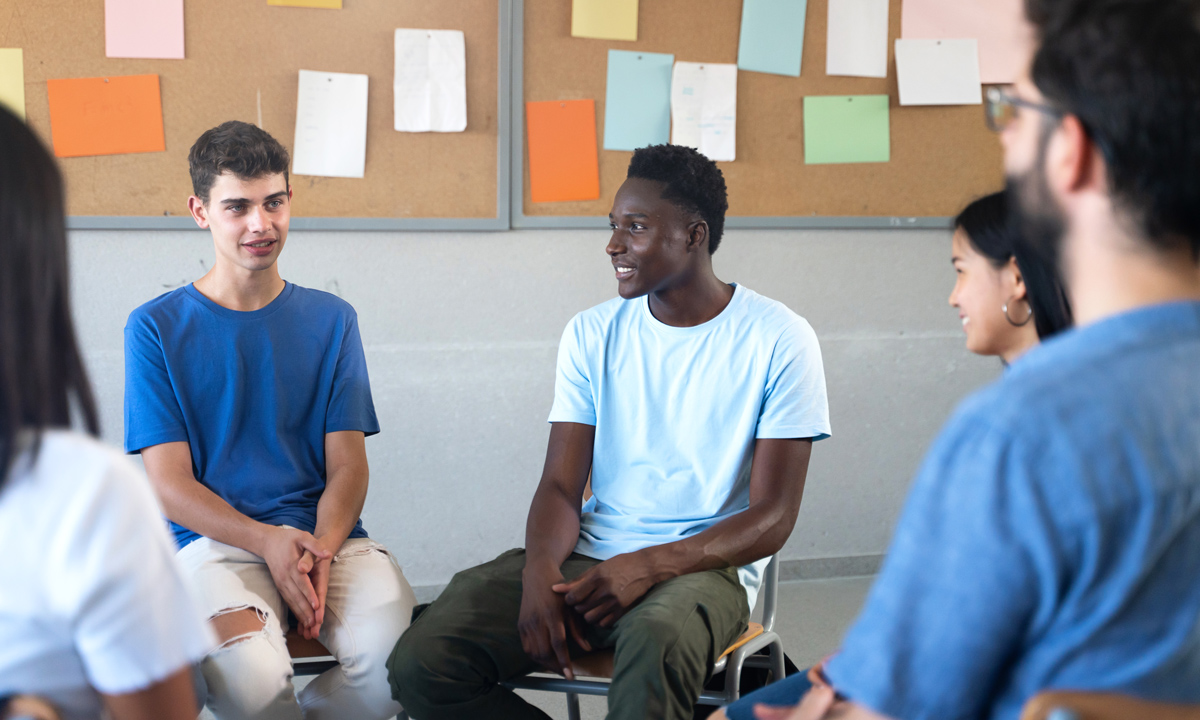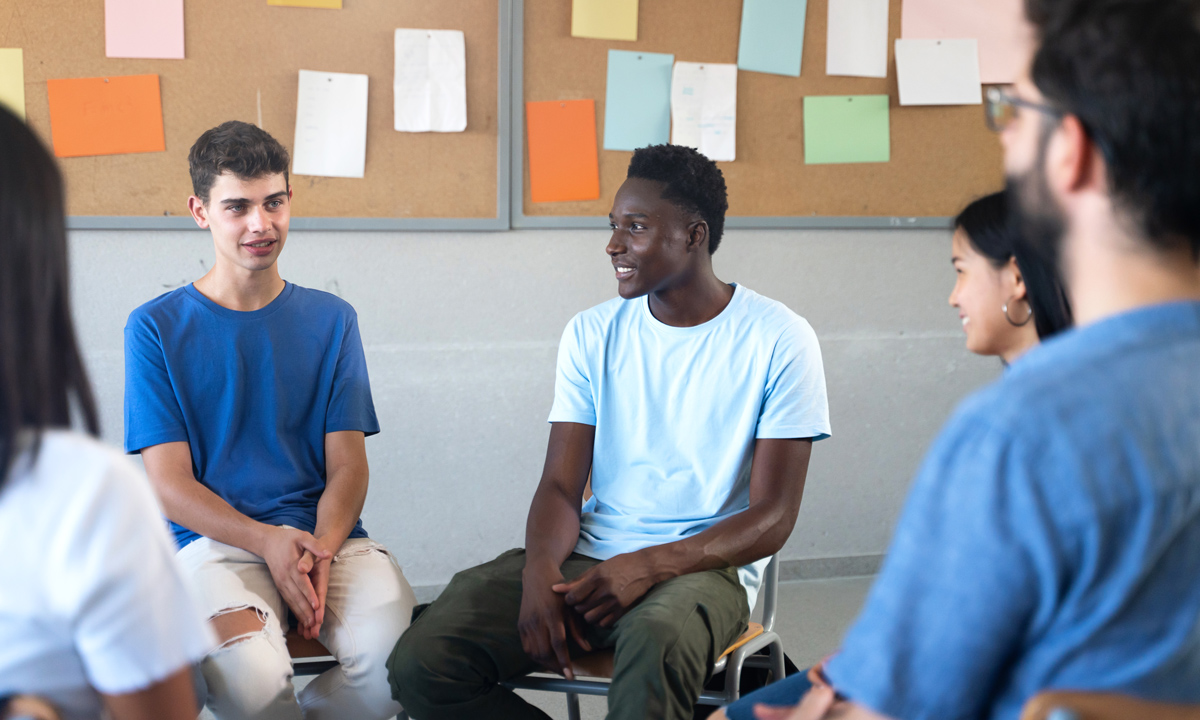 Get stories like these delivered straight to your inbox. Sign up for The 74 Newsletter
When my brother Brian died by suicide during my freshman year in college, my family learned that he had suffered in silence for years. The national conversation at the time deemed mental health struggles something uncommon, shameful and easily detectable to outsiders.
Today, experts recommend equipping students with essential knowledge and skills to address mental health in the classroom and to mitigate increased rates of anxiety, depression and suicidal thoughts among young people. But schools have not adapted to this reality by creating appropriate spaces in the classroom to discuss mental health and wellness. While the COVID-19 pandemic highlighted the urgent need for these supports, the time and effort needed to expand these conversations in schools have slowly dwindled.
No group has better insight into the youth mental health crisis than students themselves. Now more than ever, youth are experts in their own community needs and are driving solutions to advocate for robust and meaningful change and support. Mental health is a social justice issue for this generation, and they are actively seeking opportunities to mobilize around these challenges.
Young people are uniquely positioned to directly and indirectly affect their peers' perceptions of mental health issues and their likelihood of seeking help. As friends are usually the first to hear when a young person is struggling, peer-to-peer programs have a reach that school-led mental health initiatives do not. Many districts lack the funding and personnel to bring robust resources into the classrooms. Adding a student-led organization offering tailored resources for youth is a cost-effective and direct way to address these constraints and reach students.
Determined to do something to help students like Brian, I started Active Minds from my dorm room in 2003 to educate and activate youth to transform mental health culture among their peers and save lives. Twenty years later, Active Minds is used in more than 1,000 middle schools, high schools and colleges communities, offering resources to more than 8 million youth. We've learned that youth are highly effective drivers in shifting school climate to be more supportive of mental health, increasing the likelihood that their friends will ask for help when needed.
Through my organization's youth-led chapters, students can launch an afterschool group with at least two of their peers and the support of an adviser — a teacher, counselor or other school staff member. From there, the chapter can access comprehensive curriculum that empowers them to influence knowledge, attitudes and beliefs about mental health. Today, more than 600 student-led chapters in all 50 states, Washington, D.C., Australia and Canada use Active Minds' peer-to-peer programs to reduce the stigma around mental health in their communities.
Numerous organizations recognize the potential of passionate students, equipping them with the necessary skills and resources to become advocates. GENup, a California-based social justice organization, has used grassroots organizing to build a coalition of young activists who lobby for reforms including excused absences for mental health reasons. The Center for Law and Social Policy's New Deal for Youth initiative equips emerging leaders with the advocacy skills needed to shape federal policy around inclusive social justice initiatives, including expanding access to mental health resources in schools nationwide.
These and other youth-led organizations are working toward granting young people a seat at the decision-making table. These movements are grounded in the belief that empowered students can affect real change. By providing them with opportunities to take leadership roles and engage in advocacy, parents, guardians, teachers and school administrators can ensure that young people have a voice in shaping mental health policies for their school communities and states.
It's inspiring to witness young people advocating for more conversations about mental health for adolescents, teenagers and young adults. However, the escalating rate of suicide among children ages 5 to 11 underscores that mental health education is needed earlier than high school. Middle and elementary school students need comprehensive mental health education that is age-appropriate and tailored to their unique challenges before their teenage years. By providing these services, schools can help children develop the tools and coping mechanisms needed to support their well-being and prevent mental health issues from escalating into more severe problems later in life. My organization is piloting middle school programs in key states to help children better understand their emotions and learn how to identify and manage the early warning signs of mental health issues, which reduces the stigma and reluctance to seek help in the teenage years.
Since losing my brother, I've become acutely aware of the growing mental health challenges facing youth and the need for safe spaces where young people can share their experiences and recognize that they are not alone. It's crucial that educators and schools embrace programs and organizations that empower students to lead conversations about mental health, foster school connectedness and improve access to resources and support. I am continuously encouraged by young people's determination to find solutions to the mental health crisis. By giving students more opportunities to advocate for themselves and their peers, schools can build stronger and healthier communities.
Get stories like these delivered straight to your inbox. Sign up for The 74 Newsletter