'OK To Not Be OK': Therapy on Campus Helps El Paso Students
Project Vida and Emergence Health Network partner with schools to provide mental health services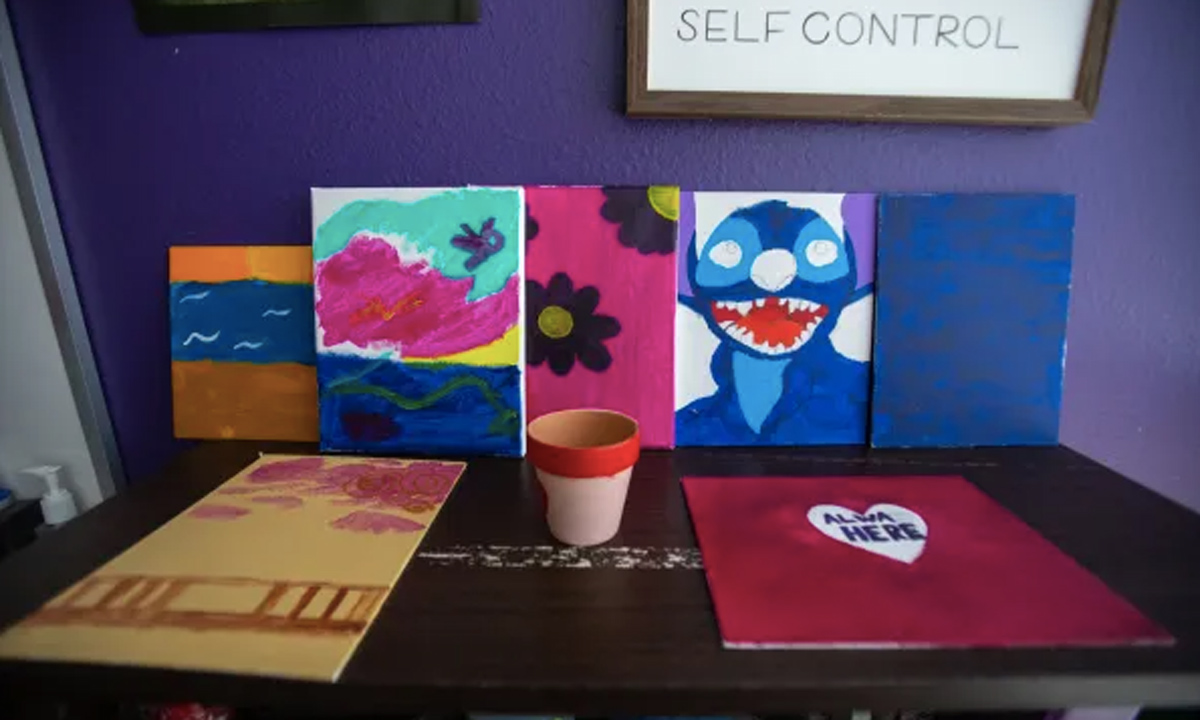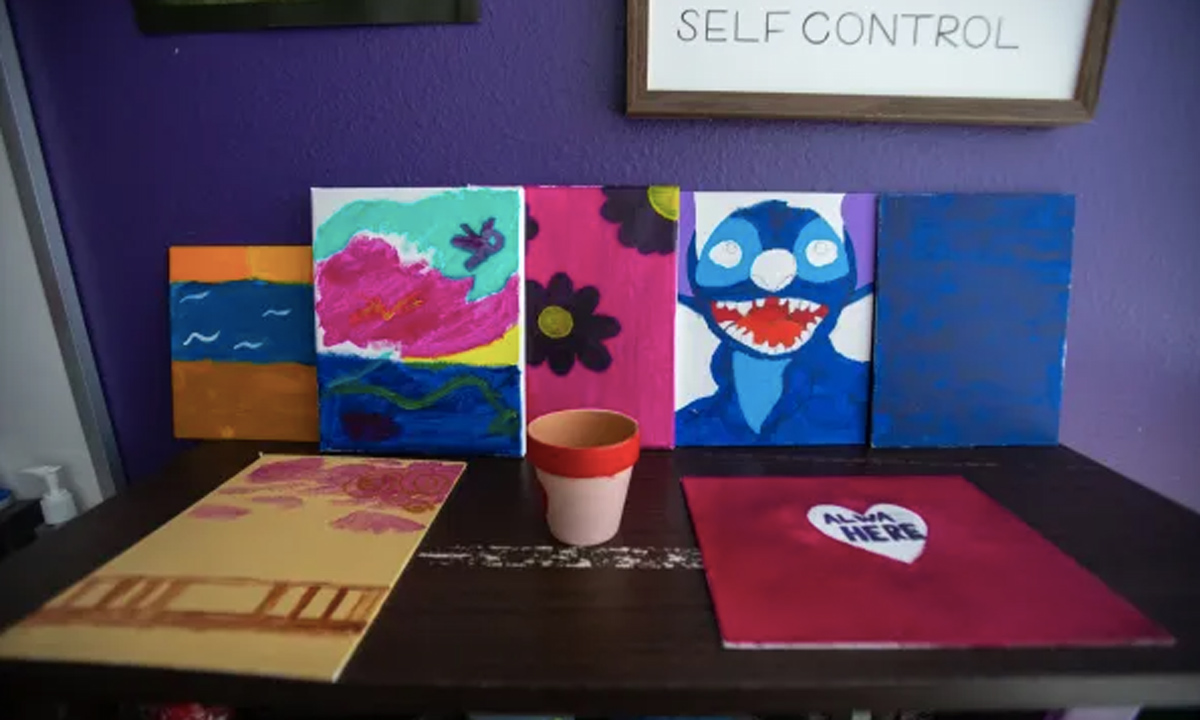 Get stories like these delivered straight to your inbox. Sign up for The 74 Newsletter
Vanessa's first two years of high school passed in a haze.
Some days she attended classes at her high school in East El Paso. Other days she ditched school to smoke or vape cannabis with her friends at a park. Then there were days she would arrive at school, walk straight back home and sleep all day after getting high alone in an empty house.
"There wasn't a day that went by that I didn't get high," Vanessa said. "It made me forget the reason why I was alone. It was just a way to escape from reality, to dissociate."
Looking back, Vanessa realizes she was still in mourning from her sexual assault years prior and the rift it caused in her family.
When school counselor Alice Gardea felt concerned about why Vanessa was missing so many classes, she referred her to Project Vida, an El Paso-based nonprofit that offers therapy on campus.
Vanessa, who's now 17 and heading toward her senior year of high school, described that conversation as the moment that "set everything in place." Weekly therapy sessions helped her navigate her grief and take back control of her life, she said.
As teenagers struggle with depression, anxiety and post-traumatic stress disorder, organizations in El Paso are partnering with school districts to make mental health care more accessible. Local mental health providers say that cost, scheduling conflicts and lack of reliable transportation are among the barriers that prevent students from accessing therapy, especially if they live in rural areas.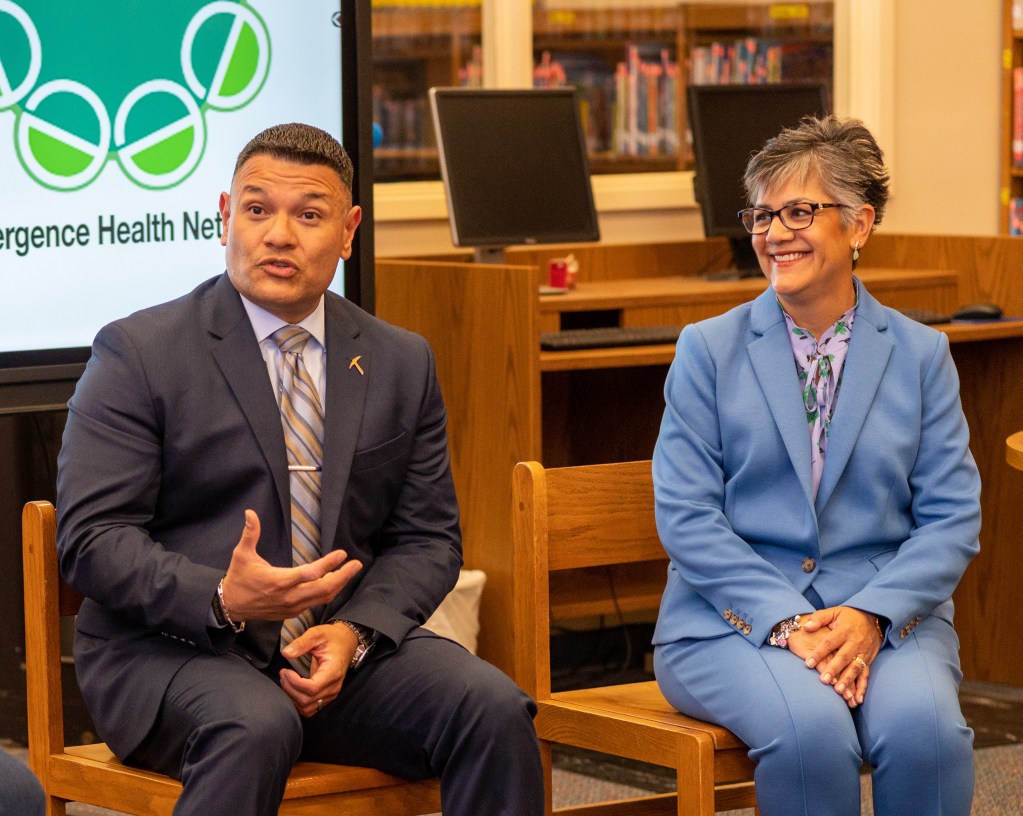 Emergence Health Network, a local agency that provides mental health services, offers on-campus therapy and case management in 10 different schools in El Paso County. This month, the organization added the middle school and high school in Fabens, a community about 30 miles southeast of El Paso along the border.
Project Vida, which introduced its first on-campus therapist in 2017, spans 21 schools across El Paso and Hudspeth counties. In some schools, it's not uncommon to see students who are raising themselves in non-traditional households, said Pamela Ponce, co-chief of school-based integrated health at Project Vida.
Early intervention can be life changing for not only children and teenagers – but also for the family and community they grow up in, Ponce said.
"Many of these people who are having crises in their adult years, those crises could have been prevented if they started getting services early during school age," Ponce said. "It gives them the ability to learn coping skills, learn more about themselves, how to care for their mental health, then teach that to their parents and siblings."
Mental health providers on school campus build trust
Project Vida began seeing the need for mental health services on campus in 2015, while its staff was in schools for the organization's teenage pregnancy prevention program. Facilitators noticed that students were coming into Project Vida's school offices to ask about topics besides sexual health, such as how to manage their anxiety, Ponce said.
Since Project Vida team members were visible on campus, showing up to lunch and school events, students began seeing them as trusted adults that they could talk to about any health issue, she said.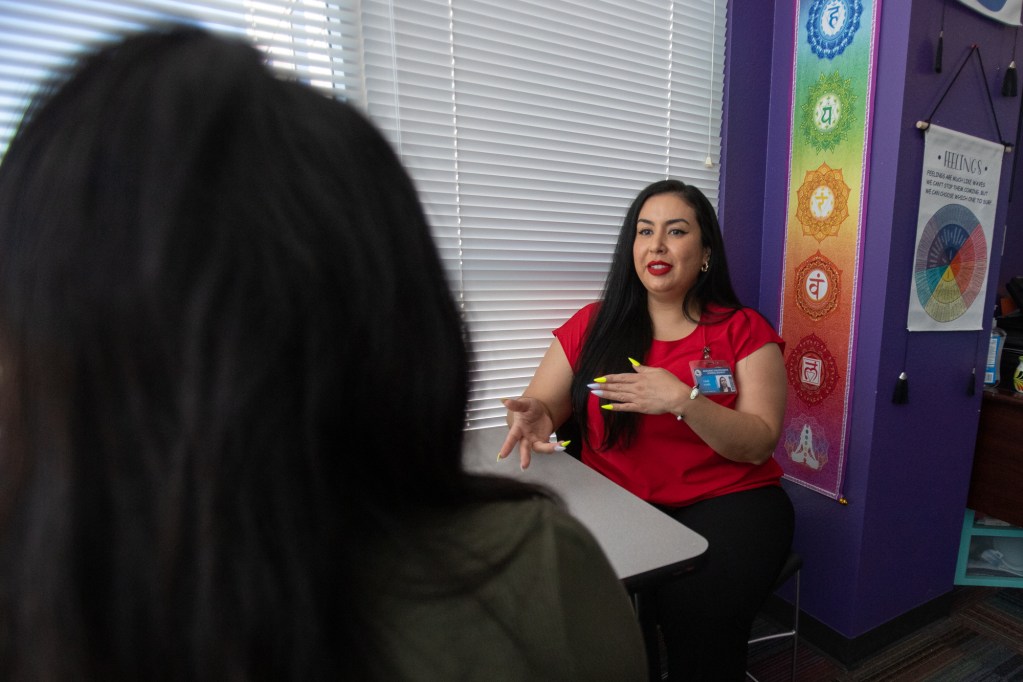 In 2017, Project Vida piloted its first on-campus, mental health care team at Eastlake High School, located on the outskirts of El Paso in Socorro Independent School District. The suicides of at least two students, linked to possible bullying, stunned the district that year.
Project Vida has since expanded to Clint, Canutillo and Fort Hancock, concentrating in middle and high schools and seeing about 300 students a year. Each mental health team, which typically rotates between two campuses, includes a licensed professional counselor or licensed clinical social worker. Availability tends to fill up within the first three months of the school year, although clinicians can take new students in the middle of the school year if their clients finish their treatment plan early, Ponce said.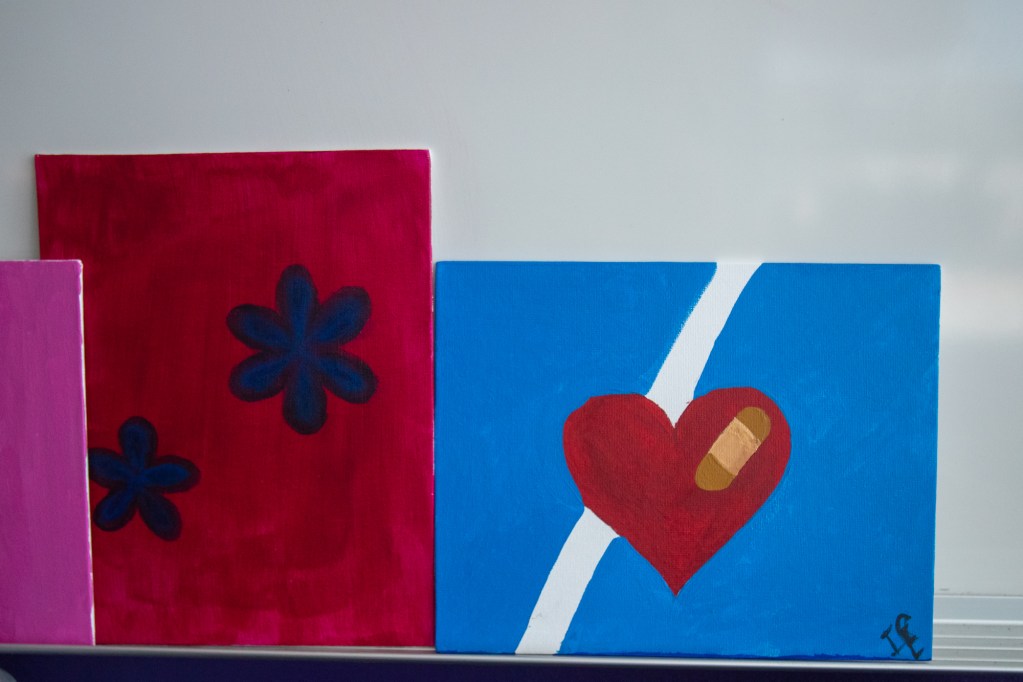 Ponce said they see students who are grieving the loss of loved ones, experiencing panic attacks or struggling with depression. Students also showed signs of social anxiety when they returned to the classroom after back-to-back tragedies: The 2019 mass shooting at Walmart, followed by the COVID-19 pandemic that has killed more than 3,600 people in El Paso.
Without on-campus services, students in small and rural communities may have to travel half an hour to an hour into El Paso for mental health care. That means a parent might have to miss work – and lose part of their income – to drive their child to their appointment, while the child may have to miss school.
A shortage of mental health care providers means people can face long wait times for appointments in El Paso to open up, or can only get monthly appointments rather than weekly or biweekly, Ponce said. Parents can also find it challenging to find a provider that takes their health insurance.
Project Vida's program is funded by a combination of federal and state grants, as well reimbursements from Medicaid, CHIP and private insurance. The organization works with uninsured people on a sliding scale and won't turn away anyone who can't pay for services, Ponce said.
Vanessa described the day her counselor referred her to therapy as the day that changed her life. She thinks she's better at not letting the painful events she couldn't control, control her, she said. She's begun catching up on her academics, quit her habitual vaping and looks forward to homecoming, prom and graduation next year – activities that used to not excite her.
It feels good to have the motivation to live again, she said.
"I recently wrote a poem for English class about my sexual assault and the emotions I was experiencing," Vanessa said. "As I was writing and reading other poems about assault, it helped me feel it's OK to not be OK."
Small communities overcome mental health care stigma
When 18-year-old Ariana Bañez told her parents last year she wanted to see a professional mental health care provider, they didn't believe her at first, she said.
Bañez, now a senior at Fabens High School, said she probably seemed like the typical overachiever. She was on the student council and competing to become the class valedictorian. She was involved with the school theater program and played French horn in the school band.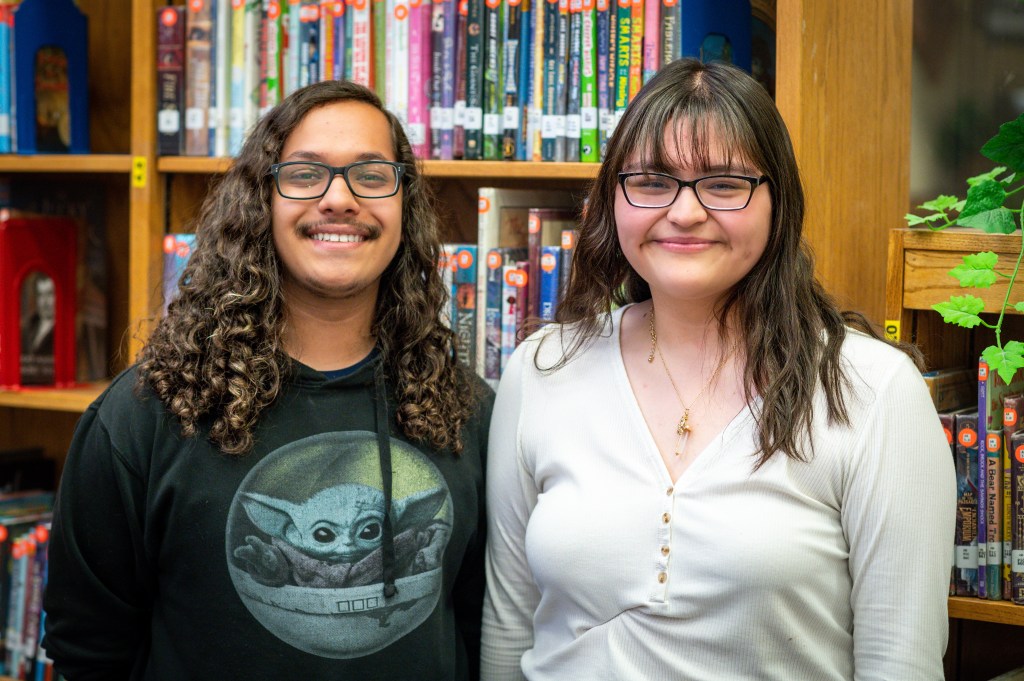 But Bañez said she had a hard time adjusting to her school load after returning to campus during the pandemic, after more than a year of virtual classes and canceled extracurricular activities. Bañez remembered trying to hide how overwhelmed she felt, but the pressure manifested in physical ways. She would get headaches and stomachaches. Sometimes she forgot to eat.
Searching for a therapist only brought more stress. The clinics in El Paso that Bañez called were booked and couldn't take on new clients.
It also seemed taboo at the time to admit she needed help, Bañez said. Fabens has a population of less than 8,000 people – and gossip spreads fast, she described. Some of her peers feel they can't speak up about anxiety, depression or family problems because "everyone will say, well, get over it."
"We're a really close-knit community," Bañez said. "But when it's like that, when family issues come up, it gets harder to deal with. It's hard to really express that without everyone judging you."
Natalie Mendez, a qualified mental health professional from Emergence Health Network, said educating parents and destigmatizing mental health are a major part of her job. Mendez supervises the network's team at Canutillo ISD. About 6,200 people live in Canutillo, a census-designated place on the northwest side of El Paso County.
If a parent is receiving services for a child, they don't necessarily want the staff at the school to know because staff might know their friend and then word gets around, Mendez explained.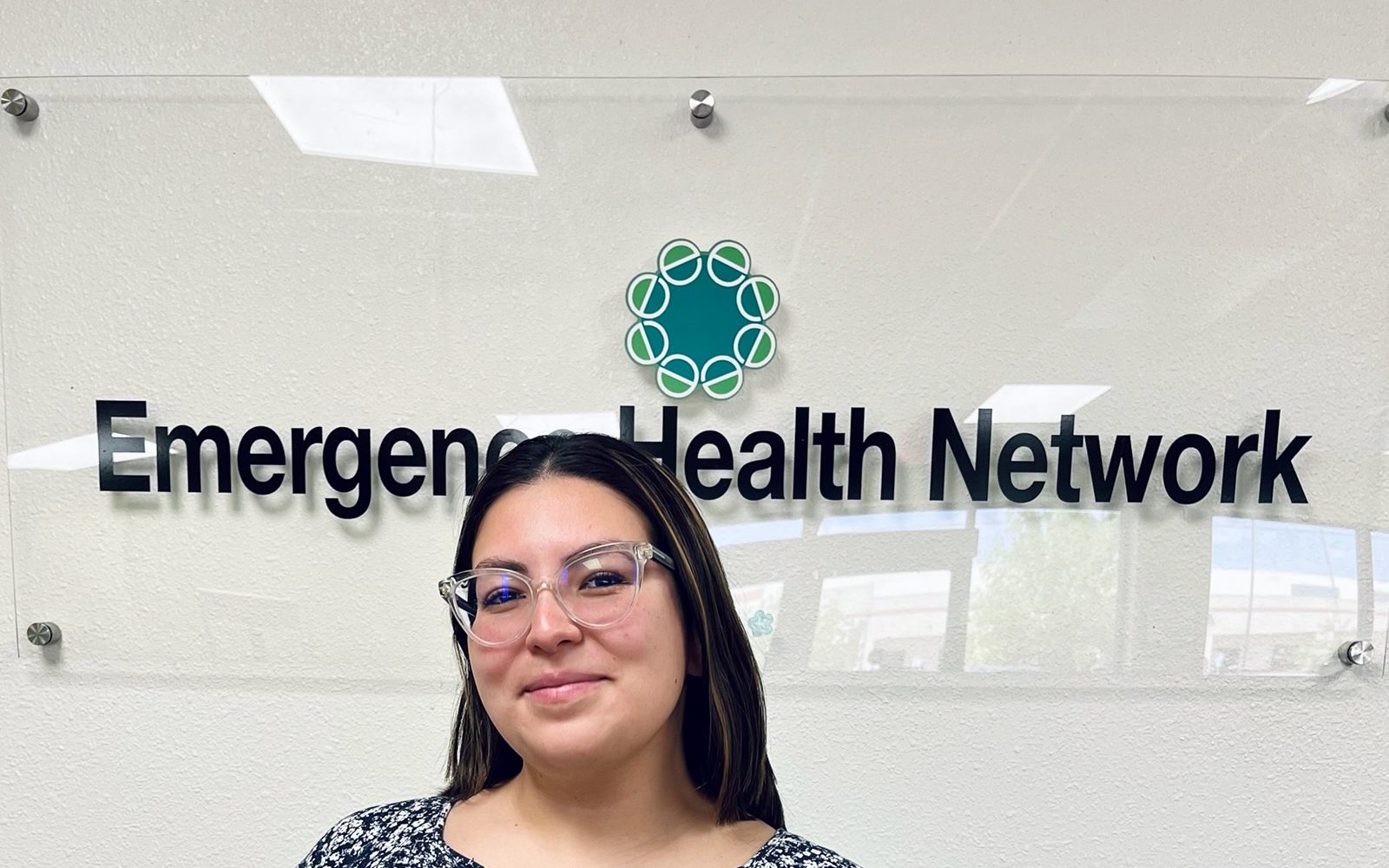 Sometimes parents are initially open to mental health services, but opposed once a provider explains treatment options, Mendez said. Other times parents mistake services as a quick fix that will immediately change their child's behavior, grades and attendance. Ultimately, students should have a direct say in their mental health care and forcing them to get treatment before they're ready can re-open trauma, Mendez said.
"When a child is not on board, we don't recommend services because the child has to be in charge," Mendez said. "Regardless of their age, they need to be the one to set their own goal. … The child and parent are equal partners. Our job is to bridge that partnership so we are working together for the benefit of the whole family."
The Texas Health and Human Services Commission funds Emergence Health Network's operation, which includes three schools in Canutillo ISD and five schools in El Paso ISD. Emergence Health Network has seen about 350 students for on-campus services since 2020.
Along with therapy, the organization provides case management and informal youth mentorship. A therapist can help a student trace why they feel anxious in crowded hallways while a case manager can help a student develop grounding techniques, like counting tiles on a ceiling, when they're in a situation that triggers their anxiety, Mendez explained.
"They're both tackling the same problem," Mendez said. "One is understanding the reason, the other piece is, 'OK, what are we going to do about it?'"
This article first appeared on El Paso Matters and is republished here under a Creative Commons license.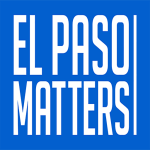 Get stories like these delivered straight to your inbox. Sign up for The 74 Newsletter