For Chicago Girls Confronting Violence, A School Solution for Reducing PTSD
How a school-based group counseling program made gains for Black & Latino girls, and why the model is gaining steam across the country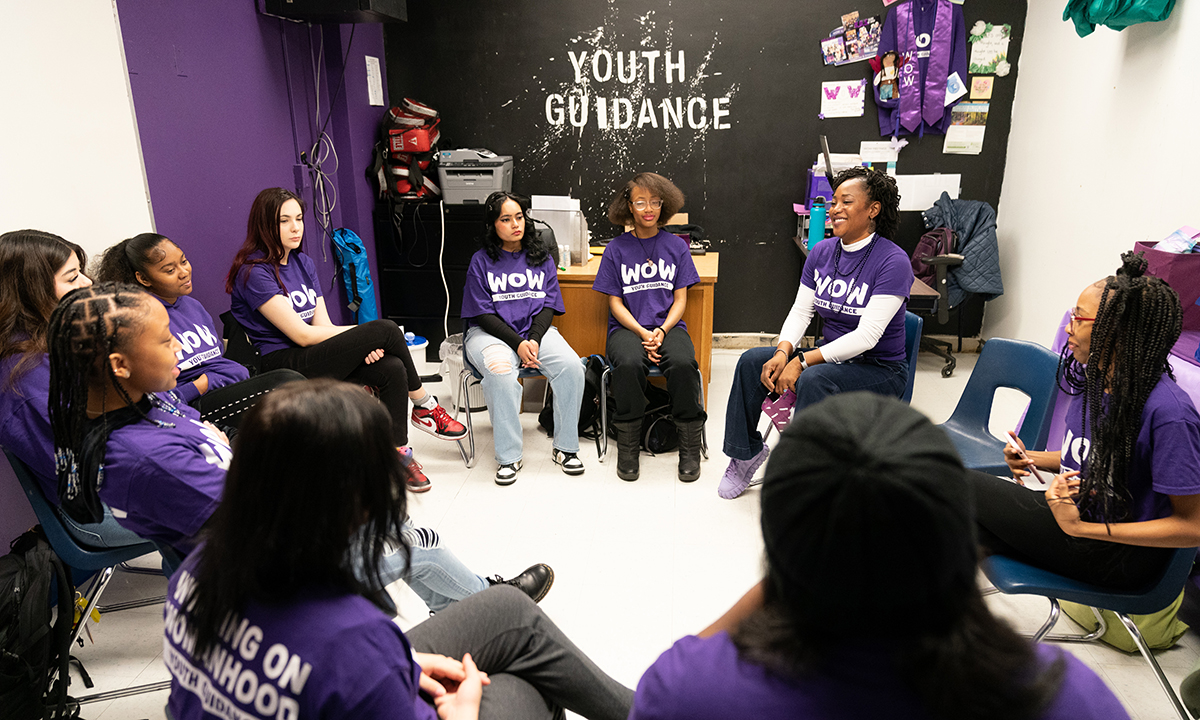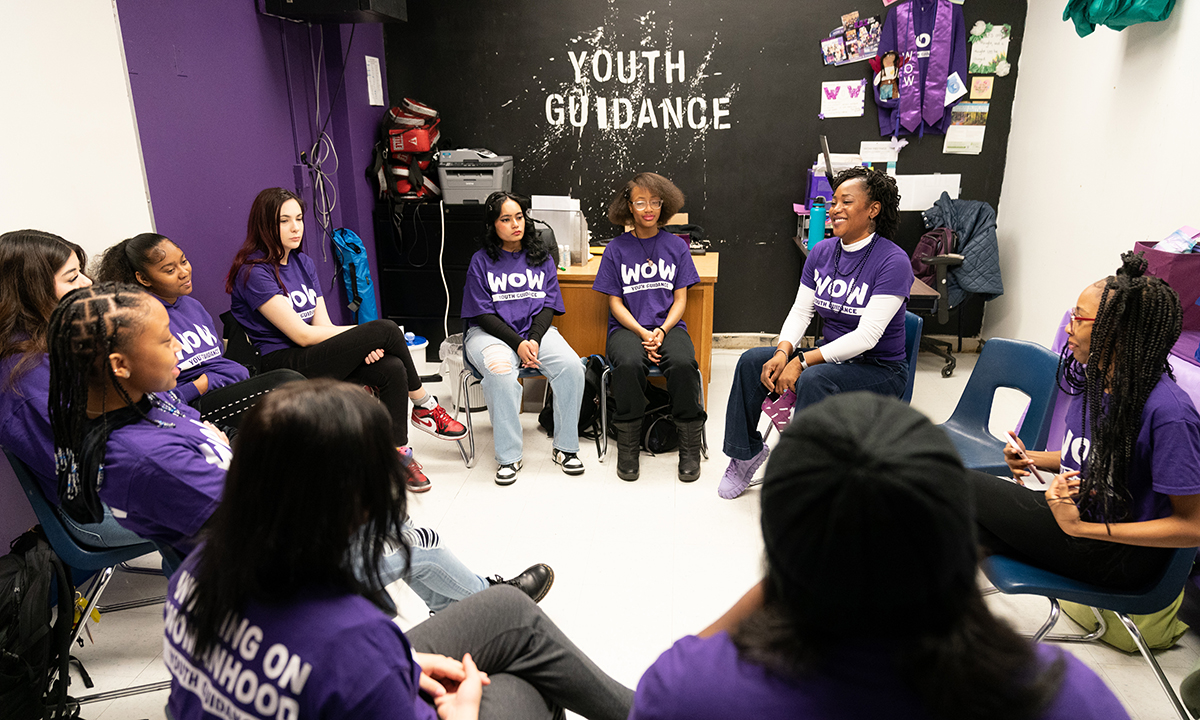 Get stories like these delivered straight to your inbox. Sign up for The 74 Newsletter
Nearly 40% of girls in Chicago Public schools experience PTSD and violence-related stress — double the rate for returning Iraq and Afghanistan war veterans, a new report has found.
Confronted with that startling reality, the new study from the University of Chicago's Education Lab has identified a cost-effective, school-based model that can support young girls: group counseling and mentorship.
Attending weekly in-school counseling for just four months through the Working on Womanhood program decreased PTSD symptoms brought on by witnessing or experiencing violent attacks or or losing a loved one by 22%, depression by 14% and anxiety by about 10%, according to the randomized control trial, considered the gold standard of research.
The program is currently offered to groups of 10 teen girls in about 30 Chicago Public Schools and more in Dallas, Kansas City and Boston.
"[Because of] the violence we see, and there's violence everywhere, not just in Chicago… they are experiencing a lot of loss," said Christine Diaz Luna, a senior counselor at Hancock College Prep which serves mostly Latino students on the city's southwest side. "I've seen in my experience that loss, that grief, that longing for connection."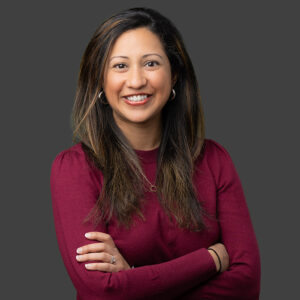 The high prevalence of PTSD shocked lead researcher Monica Bhatt, whose team studied over 3,700 9th- through 11th-grade girls across 10 high schools from 2017-19.
"These are girls who, despite the very, very high levels of trauma that they were experiencing, are coming to school. We see a B average … We don't see a lot of externalizing behaviors," Bhatt said. 
"It really adds evidence to this notion … of having a set of latent mental health challenges that do surface later in life, but aren't apparent early on." Research has shown that leaving depression and PTSD unchecked can affect girls' future ability to succeed in their careers and family.
Earlier this year, a Centers for Disease Control and Prevention report shed some light into just how pervasive traumatic experiences are for young girls: 1 in 5 nationwide experienced sexual violence in 2021.
The Chicago research is the first large-scale study to look at effective mental health interventions specifically for Black and Latino girls — who are more likely than their peers to experience traumatic childhood experiences and have higher rates of depression and anxiety.
"Usually, we sort of study program effectiveness on a large sample, and then we try to understand, does this vary for particular student groups?" Bhatt added. "This is a program that was designed particularly with Black and Latino girls in mind … We're starting to develop a body of evidence where there wasn't a lot prior."
Students who are actively suicidal, have learning disabilities or are absent more than 75% of the year were excluded from the Chicago sample. More research is needed to understand how a program like WOW might impact those student groups.
Researchers believe results would be even greater for girls attending for the designed length, two school years. According to Youth Guidance, the local nonprofit that launched the model in 2011, girls who start within clinical range for PTSD and depression have even more success: decreasing symptoms by 62% and 71%, respectively. 
WOW in Action
After her freshman year, whenever TK Nowlin was overwhelmed by family, school and friend stress, she'd get frustrated, and get into arguments, or stop communicating. 
Now a junior at Fenger Academy High School in her second year of WOW programming, she feels more calm and sure of herself.
"[WOW] helped me work on my healthy relationships … It's very important to listen to understand instead of listening to respond, and I know that played a big factor in my life, because it was like I always had a rebuttal to something," Nowlin said. 
Fellow junior Yazmin Hunter told The 74 she now has a system when she's reaching the point of frustration: take a break, sit down, breathe, listen to music, take a walk.
Once a week, TK, Yazmin and peers across Chicago leave their elective or physical education classes to head to their WOW room. They start with a check-in, sharing a rose, bud, thorn from their week or comparing their mood to songs and colors.
Her counselor facilitates either full group discussions or individual journaling. Surrounded by colorful walls, affirmations and mirrors, they sometimes pull cards from a container: Who is the most important person in your life? What does success or a support system look like to you? What are your views on parenting? 
Informed by Cognitive Behavioral Therapy, Narrative Therapy, and Acceptance and Commitment Therapy, the sessions get girls to reframe or question negative thoughts, reflect on how their day-day actions align with their personal values and listen openly to each others' stories. 
"Our thoughts are powerful. And sometimes we think thoughts that aren't necessarily true. As an example, you look in the mirror, 'Oh my God, I'm ugly,'" Diaz Luna explained. "Let's take that thought and break it down. What's going on there? Where's that coming from? Have you been told this before by someone else?"
Having the group offered during the school day is critical to reach students who work or have family commitments after school that would prevent them from attending otherwise. Students are never pulled out of core classes or lunch, only electives or physical education.
Students can volunteer for the program, pending a parent's permission. School staff can also refer students to the program if they notice someone struggling.
Cost and space are typically the biggest barriers for potential school partners, Youth Guidance's chief program officer Nacole Milbrook told The 74.
At about $115,000 per school for one counselor, who works with four to five groups of students, WOW is still about $40,000 cheaper to run than the accepted threshold for similar services.
Get stories like these delivered straight to your inbox. Sign up for The 74 Newsletter